Are you tired of being exhausted, and feeling anxious or depressed?
I'd be willing to bet you are tired of struggling with your weight no matter what you try.
You're tired of brain fog, and forgetting everything.
You're tired of feeling like you can't control your anger and mood swings - and beating yourself up when you snap on the people you love the most.
You're tired of acne breakouts, and hair loss.
You're tired of headaches, PMS, hot flashes, and night sweats.
You're tired of feeling crappy all of the time.
And you're really tired of being brushed off by medical professionals.
The key to living the life you want is balancing your hormones.
Feel Good In Your Own Skin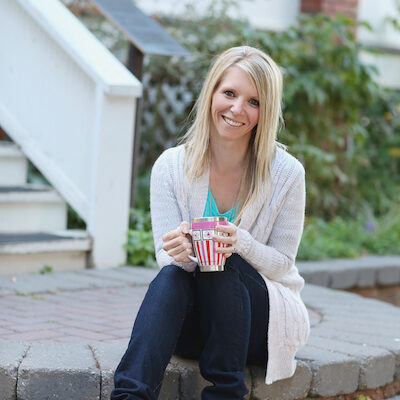 Hey there! I'm Marie. I help women ditch the symptoms dragging them down and teach them that it may be their imbalanced hormones.
I'm a wife, Mom of 6, Step-Mom of 2, and so lucky to be doing what I love.
I know the power of food. There was a point about 20 years ago when I decided I had to do something to feel better. I had just had my third child in three years, and was 100 lbs heavier than I am now. I was sick of living, feeling, and looking like that. I slowly started exercising, and I discovered the importance of FOOD!
I had always loved eating but never really took the time to notice what I was eating, let alone how it made me feel, or what it did to me. Let me tell you, what a discovery! An even bigger discovery came later when I realized the power of my hormones!
I found The Canadian School of Natural Nutrition in 2008 and enrolled as soon as I could, graduating with an Award of Merit, and the highest marks in both graduating classes. I worked so hard in school, because I loved what I was learning. I started my business the day I received my designation and haven't looked back since.
Since 2009 I've supported hundreds of women in balancing their hormones.
If you're ready to reclaim your life, I'm here to help.
The Latest Recipes on the Blog
Chronic stress, staying up too late, refined vegetable oils, fabric softeners, and pushing yourself can create big problems for your hormones.  Here's why, plus solutions for each of these factors. Recently, at one of my free live trainings, I was asked  'but how did my hormones get so out of balance in the first place?!'…
Get the Recipe
PrintApple Breakfast BarPrep 15 minsCook 40 minsTotal 55 minsYield 12 Bars This is a quick & easy addition to your breakfast, or snack with an added punch of protein with the quinoa & almond butter. Ingredients1 cup unsweetened apple sauce¼ cup almond butter (drippy is best)1 teaspoon vanilla½ teaspoon cinnamon¼ cup coconut oil (melted)2 eggs1.5 cups quinoa cooked & cooled1.5 cups rolled oats½ teaspoon baking powder1 apple peeled and chopped OR…
Get the Recipe
PrintGreen Energy-Boosting SmoothiePrep 5 minsTotal 5 minsYield 2 Servings This easy and refreshing green smoothie is a great addition to a balanced diet for increased energy & healthy weight loss goals. It combines delicious pineapple  with ingredients that boost metabolism, balance blood sugar levels, and can help you feel better during your day. Ingredients 1…
Get the Recipe