Is the Navigating Perimenopause & Beyond Community for me?
Are you tired of struggling with your weight no matter what you try?
Are you sick of brain fog, and forgetting why you walked in the room?
Are you tired of feeling like you can't control your anger and mood swings - and beating yourself up when you snap on the people you love the most?
Are you tired, and not sleeping well?
Are you struggling with headaches, PMS, hot flashes, or night sweats?
Are you bloated by the end of the day?
Are you sick of feeling crappy all of the time, and being brushed off by medical professionals who won't listen when you say something feels wrong?
Are you 35+?
If so, you are in the right place.
The key to living the life you want is understanding what's happening with your hormones.
Feel Good In Your Own Skin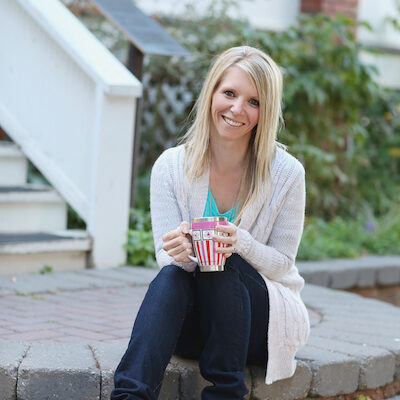 Hey there! I'm Marie. I help women ditch the symptoms dragging them down and teach them that it may be their imbalanced hormones.
I'm a wife, Mom of 6, Step-Mom of 2, and so lucky to be doing what I love.
I know the power of food. There was a point about 20 years ago when I decided I had to do something to feel better. I had just had my third child in three years, and was 100 lbs heavier than I am now. I was sick of living, feeling, and looking like that. I slowly started exercising, and I discovered the importance of FOOD!
I had always loved eating but never really took the time to notice what I was eating, let alone how it made me feel, or what it did to me. Let me tell you, what a discovery! An even bigger discovery came later when I realized the power of my hormones!
I found The Canadian School of Natural Nutrition in 2008 and enrolled as soon as I could, graduating with an Award of Merit, and the highest marks in both graduating classes. I worked so hard in school, because I loved what I was learning. I started my business the day I received my designation and haven't looked back since.
Since 2010 I've supported hundreds of women in balancing their hormones.
If you're ready to reclaim your life, I'm here to help.
The Latest Recipes on the Blog
PrintEasy Chocolate Almond BarkPrep 10 minsCook 10 minsTotal 20 minsYield 1 8×8 glass/baking dish This is an easy recipe to make over the Holidays – or anytime of the year! Ingredients1 cup blanched slivered almonds1 tablespoon + ½ teaspoon coconut oil (measure this while solid)1 teaspoon vanilla extract10 oz dark chocolate chunks or chips1 teaspoon…
Get the Recipe
PrintEasy Beef & BroccoliYield 4 Servings This is an easy meal that takes less than 20 minutes from start to finish. It's full of hormone-friendly ingredients to help you boost your energy, reduce mood swings & irritability, and feel better. Ingredients2/3 cup Beef Broth (or I like to use bone broth if I have it)1/4…
Get the Recipe
PrintChocolate Avocado PuddingPrep 5 minsTotal 5 minsYield 4 Servings Don't let the word avocado fool you 😉 This is a delicious chocolate pudding that my kids ask for often. It's full of healthy fats & fibre to support better moods, less PMS, and deeper sleep – as well as happier hormones. This one is a…
Get the Recipe