I KNOW how hard is to live your life when you are exhausted, when your body isn't working the way it used to, or your emotions are all over the place.
The women I work with are looking to be supported & understood.
You want to be heard, and not judged.
You want to feel good in your own skin and have the energy to keep up with your crazy beautiful life - whatever that looks like to you.
All you really need is a plan that is customized to YOUR body, YOUR symptoms, & YOUR hormones. 
kindly note: I'm booking a few weeks out for my 1:1 programs. Please send me a message for all the details if you are interested.
Many of my clients prefer this hybrid model of support. You'll have instant access to the system I've used with my clients for years. I will be able to give you specific suggestions on how you can give your health a kick start in our weekly live calls to help you see faster results.
You'll have access to a private online community where you'll be able to ask me any questions at any time. Additionally, we have weekly group calls. They
are recorded
if you can't make it live.
The bonus is you will feel
fully
supported not only by me but also by a community of women who are struggling with the same issues
.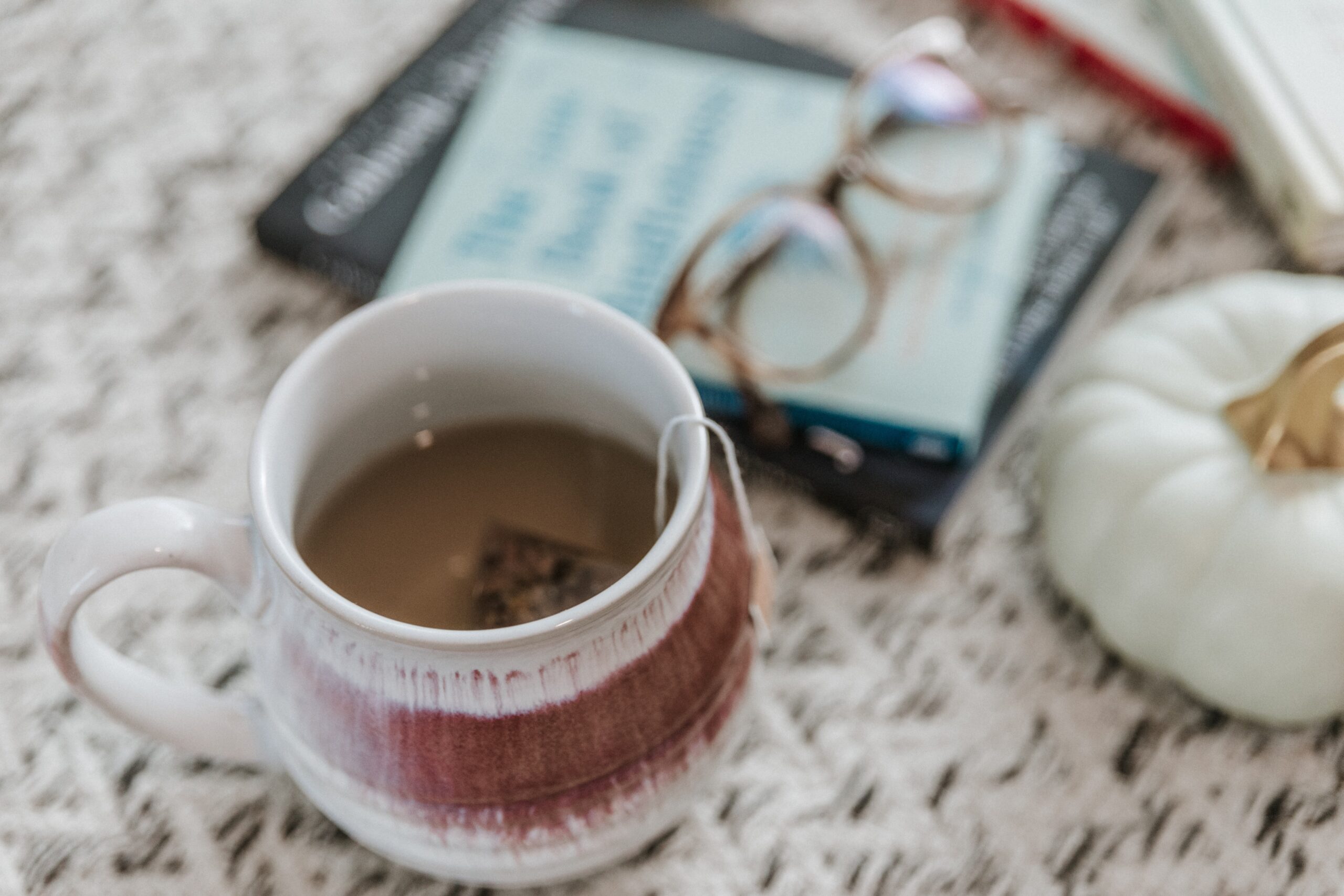 How it works:
1. Sign up for Ignite.
2. Get instant access to the system I've used with my clients to help them boost energy, sleep better, balance out weight and reduce bloating for years (among other hormone concerns!).
3. Sit back, and relax with a cup of tea - knowing that I've got your back. You have a plan that works.
Here's what my clients are saying:
★★★★★ 5 Star Review! ★★★★★
I first met Marie when I was about 7 months postpartum. I was frustrated with how my mind and body were feeling. Marie listened and made a plan for my hormones that was specific to the uniqueness of my own body. Since I have started working with her I have seen significant changes in the way I feel. Marie was a saving grace and continues to be for myself and many of my frirends. Marie is knowledgable, genuine and the one of the most caring people I have met.
-- KALA
I have been working with Marie for the last year and have nothing but amazing things to say about her. I've had to completely cut out both gluten and dairy, which was super challenging, and I don't think I could have done it without her. Marie is very understanding, supportive, and most importantly - not judgmental at all if I went off course a bit. Outside of being such a kind person, she is a wealth of knowledge and great at adapting to my needs. She is always there when I have questions or struggling, but not pressuring me if life gets in the way. I can say without a doubt that reaching out to Marie was the best thing I've done for myself, both physically and mentally, and think everyone should have Marie in their life 🙂
-- ERIN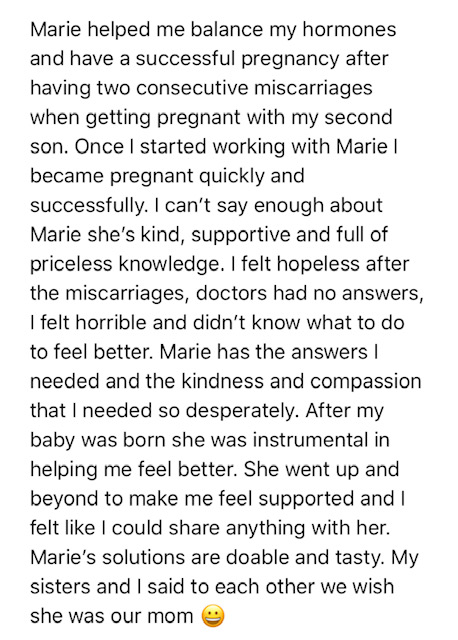 I know you have questions. Here are the FAQ's.